Igloo Hotels: The Coolest Way To Experience Lapland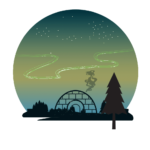 Here at Lapland, everything is possible. After all, it is where magical and fantastic beings like Santa and his elves come to life.
Magic abounds in this region that sits at the toes of the Arctic circle in Finland. Whether it is the winter wonderland created by beloved Christmas characters or the natural wonders of the Aurora borealis and alpine forests, Lapland is straight out of a fairy tale.
Indeed, there is something to look forward to for every family member — young or old. On that note, igloos provide an intimate and romantic getaway for couples, while the whimsical dome shapes are sure to amaze the kids.
And at Igloo Hotels Lapland, we pack this unique experience and invite you to stay in fully-equipped and functional igloos that offer stunning views of the mesmerizing northern lights. Some of these are nestled among the vast white wilderness, where reindeer and huskies pulling sleds are a common sight.
That said, our selection of igloo hotels offers an excellent starting point for various other activities, including snowmobiling, sleigh rides, nature walks, and campfire barbecues. So, if you're ready to immerse yourself in authentic and luxurious Arctic living, book an igloo today!
---
Apukka Resort

Beyond the thick Arctic snow, about a 15-minute ride from Rovaniemi, the gates of Apukka Resort welcome travelers with a warm respite from the sub-zero temperatures. That said, guests can enjoy the unique sauna rooms offered by the property, including an ice sauna and igloo sauna.
As for accommodation options, Apukka resort redefines traditional snow igloos and offers a range of high-end glass igloo cabins that open up to the night sky.
Aptly dubbed as the Aurora Cabin Glass Igloos, the beds in each room are positioned towards the sky. So, you can sit back and watch as it lights up with the purple and green swirls of the northern lights at nightfall. And don't worry about frosted glasses; the windows are specially designed to offer crystal clear views all day and night.
However, you wouldn't want to stay in bed once morning arrives. Indeed the resort offers plenty of exciting activities for all types of travelers. So, if you are a nature lover, be sure to request arrangements for a nature tour to learn all about the rich flora and fauna of the region.
Or perhaps, you can go on a culinary adventure and dine at Restaurant Aitta or sign up for a cooking class in the great outdoors.
---
Kakslauttanen Arctic Resort

Home to the world's largest smoke sauna, Kakslauttanen Arctic Resort offers a rich experience for the eyes and taste buds. Not to mention how you can drop by at the smoke sauna and enjoy piping hot dishes at the Savusauna Restaurant. Moreover, there are two a-la-carte restaurants in the resort specializing in Lapland's unique cuisine.
And just like the hearty meals, the tastefully-designed accommodation options at Kakslauttanen Arctic Resort define luxurious travel. While the traditional chalets provide a nostalgic sense of Arctic living, the thermal glass igloos are perhaps a tribute to "glamping." These intimate and cozy glass igloos are fitted with a luxurious bed to add a bit of glamor and other simple amenities to channel the charm of camping.
On that note, you will have to walk a bit to another building to access shower and sauna facilities unless you book a four-person igloo. However, these glass igloos are perfect for couples looking to cozy up while watching the northern lights come to life.
And the magic does not end with the northern lights. This property is situated a mere 5 km away from the expansive Urho Kekkonen National Park that offers mesmerizing views of the Finnish wilderness and fell peaks.
---
Pyhän Asteli Aurora Igloos & Suites

Pyhän Asteli Aurora Igloos & Suites enjoy lakeside views during the day and northern lights by night. In fact, the reflection of the mesmerizing Aurora borealis on the lake waters may be the once-in-a-lifetime experience travelers seek.
On that note, this property expands its creativity and offers various accommodation options that maximize the viewing experience. First off, you have the Aurora Igloos that boast modern designs, complete with comfortable beds overlooking tall windows. During the northern lights season, guests can bask under the luminous glow of the natural light display and enjoy the panoramic views all around them.
Similarly, the Aurora Huts that sit on the banks of the lake are equipped with floor-to-ceiling glass windows that provide a stunning vision over the glistening waters. These energy-efficient structures are also tailor-made for the environmentally-conscious traveler and utilize green energy wherever possible.
Close proximity to the lake also allows guests to participate in various activities not typically related to the Arctics. So, if you are a beach bum caught in the icy region of Lapland, perhaps you can plan a day of canoeing in the nearby waters. Likewise, you can relax on the shore, as the kids make castles in the sand.
---
Arctic SnowHotel & Glass Igloos

Hidden miles away in the wilderness, 30 minutes from Rovaniemi, is the Arctic SnowHotel, which offers guests the full experience of living in an igloo. Of course, you can opt for the glass igloos that offer a view of the northern lights right from the comforts of your warm bed.
But if you are here during winter, you must consider staying at the 30-room igloo built fresh from blocks of snow and ice. Apart from these bedrooms, you can visit the bar, restaurant, and chapel, all of which have been sculpted from ice and are nothing short of works of art.
Interestingly, the chapel is fully functional, and travelers can even book the venue for a winter wonderland-themed wedding.
And speaking of memories to last a lifetime, guests staying at Arctic SnowHotel & Glass Igloos have free access to Santa Claus Village. Yes, you heard that right — this is the home of Santa Claus and his loyal elves, all of whom you can visit any time of the year. And for more fun rides and entertainment, visit the Snowman World, which is open from December to March.
Once you're back at the hotel after a day of games and laughter, wind down in the snow sauna or outdoor jacuzzi.
---
Santa's Igloos Arctic Hotel

Located right next to the famed Santa Claus Village, Santa's Igloos Arctic Hotel is a sight to behold. Boasting a collection of 71 igloos, the snow-clad structures in the premises are reminiscent of a small village, but the amenities provided are modern and luxurious.
Apart from the contemporary decor, all rooms are equipped with high-end amenities, including a flat-screen TV and tablet to keep you connected with the friendly staff. On that note, the hotel is known for its top-notch standards of hospitality, and the staff goes to great lengths to ensure your comfort. So, don't hesitate to ask for comfy slippers, sleep masks, and robes, and feel like Nordic royalty.
The thrill of the luxuries offered by the hotel is only second to the bounty of nature that surrounds you. But you don't have to compromise one for the other — look up from your bed, and the glass roofs give way to the natural light show of the Aurora borealis.
If you're traveling with kids, you don't want to miss a trip to Santa Claus Village, which is just a walk away. And if you want a little more adventure, consider going for a hike or renting a bike to explore the region.
---
Nature & Wildlife Tours
Rovaniemi: Snowmobile Safari And A Visit To A Reindeer And Husky Farm

Wildlife enthusiasts and dog lovers wouldn't want to miss getting up and close with the adorable reindeer and huskies in Lapland. So, go ahead and book a snowmobile to pick you up right from your igloo hotel. And as you plow through the snow and whizz past alpine trees, you may spot the majestic antlers of wild reindeer.
After an adrenaline-pumping ride, you can meet reindeer that have been domesticated to trust humans — and will even eat right out of your hands. Enjoy an enthralling sleigh ride and sit with the guides who won't hesitate to tell you all about these animals over cookies and warm coffee.
Then, head over to the husky farm, where a friendly pack of huskies will be eagerly awaiting your arrival. But don't be fooled by their sweet demeanor — a sled ride powered by the huskies will have you holding on tight.
---
Rovaniemi: An Ice Fishing Adventure

An ice fishing escapade is a must for all anglers — fortunately, Rovaniemi is dotted with plenty of fishing spots. However, you will have to book a snowmobile ride to the designated spots as they are usually far away from the city center. So, arrange for a pickup from the igloo hotel or ride a snowmobile, and admire the landscape as you speed through to your destination.
Here, a guide will teach you all the basics of ice fishing and its significance in the culture of Lapland. But don't worry — you won't have to go back starving if you are unsuccessful at catching fish. That said, a hot Lappish meal awaits you at the end of the day, accompanied by fresh catch — if any.
---
Rovaniemi: Hike Through Korouoma Canyon To A Frozen Waterfall

Lapland is home to many natural wonders, including the Korouoma Canyon, which has been around for millions of years. The trek lasts about three hours, so rest well the previous night and start early from the igloo hotel to visit the site, which is about a 100-kilometer drive away.
As you hike through the canyon, you will get acquainted with the diverse flora and fauna of the region. Moreover, this valuable learning experience provides a fun way to educate kids and adults alike about the geography around the Arctic.
And as you tread through the snow, take a moment to absorb the arresting view of three frozen waterfalls suspended mid-air. At the end of the trek, a campsite fire will be waiting for you. Here, you can keep warm and enjoy delicious BBQ snacks, after which a drop service will be arranged to take you back.
---
Rovaniemi: A Peaceful Reindeer Journey
Rovaniemi is known as the official residence of Santa Claus, so it would only make sense to travel the way he does — on a reindeer-pulled sleigh. Aside from the stories popularized by Christmas carols, reindeer are an intrinsic part of Lapland's history and culture.
In fact, the major streets of Rovaniemi are shaped after the antlers of a reindeer as a form of tribute. So, don't miss out on this age-old traditional mode of transportation once employed by the indigenous Sami people and book a slow-paced reindeer journey.
To begin the tour, a car service will pick you up from the igloo hotel and drop you off at the destination where the reindeer will be waiting. The reindeer-pulled sleigh will then take you on a scenic route through the wilderness to a charming hut. Here, you can enjoy authentic Lappish snacks and rest for a while before heading back to the reindeer center.
---