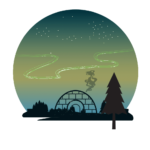 welcome!
If you're planning to visit Lapland, you are at the right place. We at Igloo Hotels Lapland are a company dedicated to providing travelers with an authentic experience of everything our home has to offer. 
So, if you are looking for an immersive experience, our curated selection of igloo hotels includes the best in the region. From real igloos carved from snow to upscale glass igloos, we bring you plenty of options that promise mesmerizing views of the pride of Scandinavia — the northern lights.
And if you're confused about where to go, what to do, or what to see, go ahead and pick a pre-arranged tour package from our website.
Each activity and destination in our tours are handpicked by travel specialists who know Lapland from the inside out. Moreover, we can guide you in creating a personalized itinerary according to your budget and travel style.
Nevertheless, we offer the best deals with our packages to provide you with value for money and peace of mind. So, leave the planning and organizing to us and start packing for an unforgettable holiday under the glittering stars and dancing northern lights.